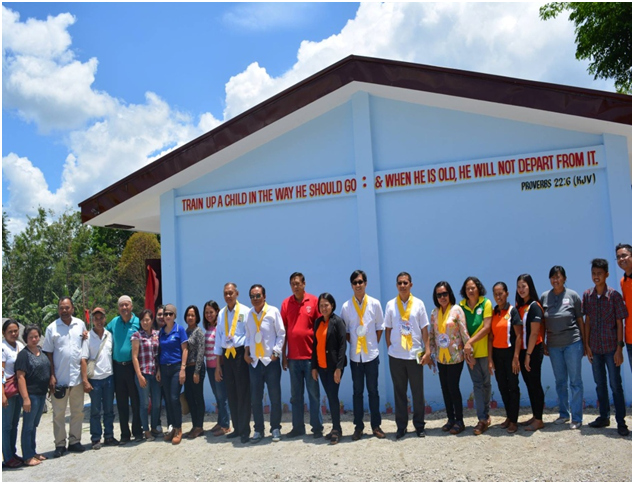 Train up a child in the way he should go: and when he is old, he will not depart from it. -Proverbs 22:6 (KJV)
Inspired with that verse, RD Foundation in partnership with Southmin Ihome, Local Government Unit of Polomolok and The Department of Education formally turn-over the 2CL Building to Bonifacio R. Tagaban Sr. Integrated School at Barangay Kinilis, Polomolok South Cotabato on April 20, 2018.
This project is under the Education program of RD Foundation with the Mission to help in "Building Better Community through its Programs" and a Vision of "Making Life Better by Putting Faith Into Action".
This is a 2 Classroom Building with 80 armchairs. 4 ceiling fan units, 2 teachers' tables and chairs sets and 2 black boards. The completion of construction lasted for more or less 60 days only. It has also a gender-sensitive comfort rooms and a lavatory for each classroom.
With the conversion of the school from Elementary to the very first Integrated School in Polomolok resulted to the increase of enrollment for two consecutive school years and expecting more on the succeeding years. Classroom for this matter is really of priority need to continually provide quality services to our learners thereby producing functionality literate graduates, with that for and in consideration of a desire to contribute a share for the cause of the education of Filipino Learners, RD Foundation with the partners donated this building. This will be the model classroom of RD Foundation to be donated to other areas having this bible verse which will serve as a reminder to all stakeholders in putting our faith into action.  (Ryan Vidanes)